Share the LOVE Interview featuring Jenna, Owner of Walli Cases
What does a day in the life look like for you?
"Non-stop mommy-ing. I have two under two, and a six year old, so as you can imagine, life is pretty crazy around our house. By the time the babies go down for a nap around noon and my 6 year old goes to school, I'll usually lay down and either work on Walli stuff or take a nap.

Then around 4 I have a nanny come until 7:30 so I can have uninterrupted alone time working on designs or whatever else needs to be done. Then it's dinner, bath, and bedtime for the kids and I'll usually go relax and watch a show.

Usually I end up scrolling Pinterest for design inspo because my mind never shuts off when it comes to case designs."


Three baby names you love but won't be using?

"Our last baby we were told it was a boy, (ended up being a girl) so we were going to name him Hayes. I also love Indy and Ellie for a girl."


What's your all-time favorite baby product?

"The soft bamboo pajama footies. My babies live in them the first 6 months of their lives. They are so comfy, cute, keeps them warm and you can always accessorize them with a bow or beanie."


Enjoy every single second. There's no such thing as spoiling a newborn. The newborn phase goes by so so quick that you want to take it all in and savor every second of it.

Don't worry if your house needs to be picked up, or dishes need to be washed…just enjoy your new baby and rest when they rest.

Remember your body is also recovering and needs rest too.


- Jenna, Owner of Walli Cases
How did Walli Cases start?

"I was an avid loopy lover and my husband, Nick, (boyfriend at the time) loved his wallet case. Nick played basketball at BYU and at one of his games I lost my debit card because I always just put it in my pocket. So the next day he told me I needed a wallet case, but I didn't want to give up my loop.

After looking online and not seeing a case with both combined, I told him we should just create our own and and start our own company. I was always looking for a way to start my own business and make money from home during that time because I was a widow with a 3 year old son to raise…By the next day Nick was online researching manufacturers and creating our vision out of paper.

Then he would record himself showing how he wanted the case to be with the paper made phone case and then we would send it to manufacturers to make. We went through quite a few until we found one we really liked and made the case how we envisioned it."


What's the biggest lesson you've learned as the owner of Walli Cases?

"That it takes a whole team to be successful! There's only so much Nick and I can bring to the table, so it was important to bring on people who were knowledgeable and good in the roles they were going to take on. Walli wouldn't be what it is today without our team. We both agree that a lot of our success is because of them.

Also, you usually don't find overnight success when you launch a brand. It takes a lot of time, some failure, and figuring quite a bit out along the way before it takes off. Just stick with it and don't give up. It took us almost a year and a half to finally understand it all and really go for it. It's definitely scary to take such a huge risk, but so worth it!"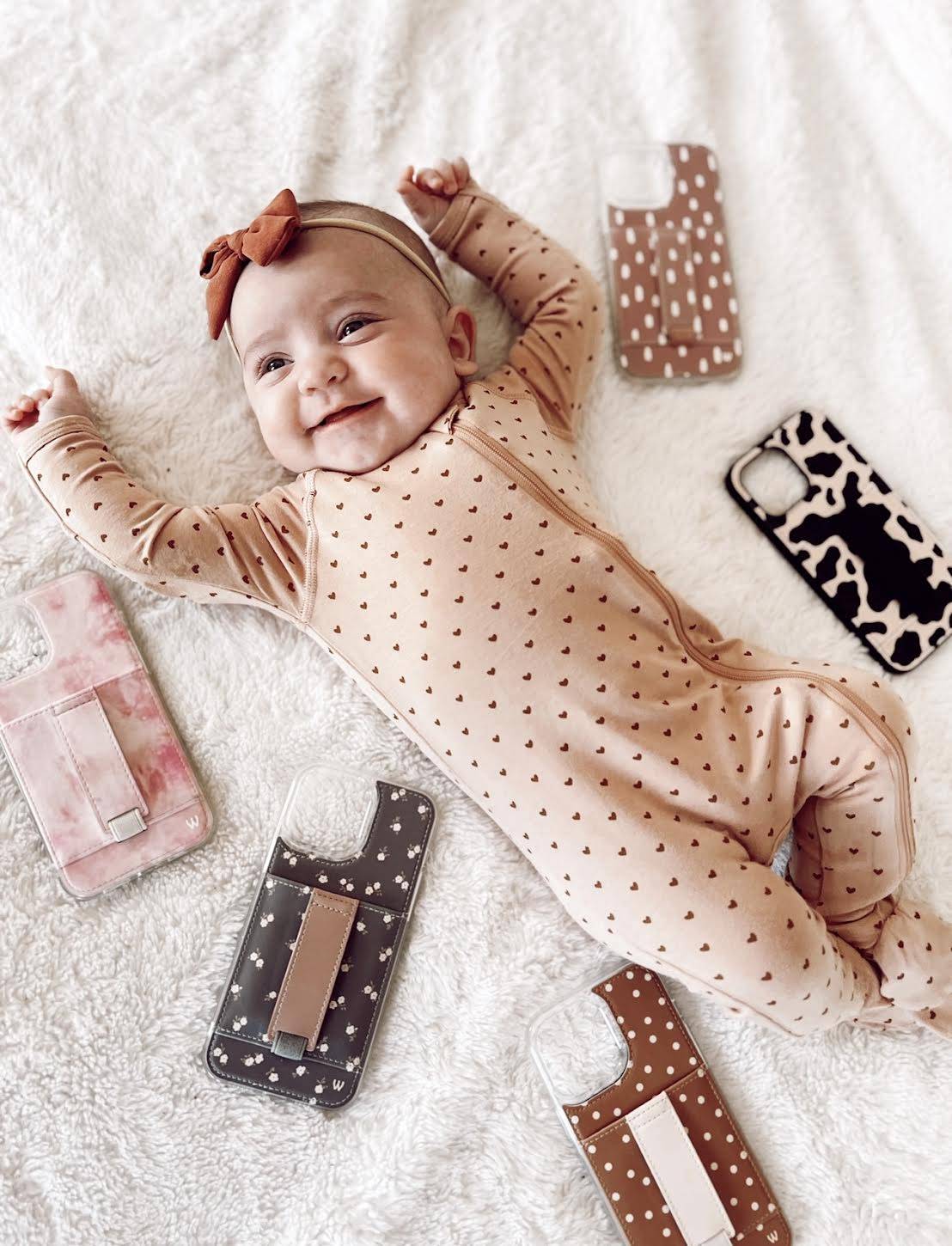 ---